Residential 

& 

Non-Residential
Energy Code Compliance Service (All county of California)
The California Building Energy Efficiency Standards  were first adopted and put into effect in 1978 and have been updated periodically in the intervening years.  The 2016 Standards development and adoption process continued that long-standing practice of maintaining the Standards with technical rigor, challenging but achievable design and construction practices. Since 1989 Title 24 Energy Consultants  have worked with architects, engineers, contractors and many property owners with a professional approach.  Our energy code compliance experts work closely with our clients to demonstrate that their project will comply with California's strict Title-24 standards. Using our sophisticated state-of-the-art computer energy analysis software we can provide our clients Title 24 energy compliance options necessary to save thousands of dollars in construction costs, increase design flexibility, increase allowable glass area, and speed up the plan-check process. Title 24 Energy Consultants will contact you with the results, prepare all necessary compliance reports, and send the completed reports to your office, guaranteed through plan-check.   Title 24  calculations are  prepared by a CEPE (Certified Energy Plans Examiner) who is ready and qualified to assist  you with energy code compliance requirements.
HERS Rating Services (San Diego County)
Title 24 Energy Consultants are members of California Home Energy Efficiency Rating Services (CHEERS) & (CalCERTS). Our certified home rating service covers the San Diego County area, which provides the project owner with a way to insure that quality installation of energy saving methods designed into their project are implemented properly.  In addition, the energy code has become more restrictive, forcing designers to look for ways to earn energy credits  in order for  their  design to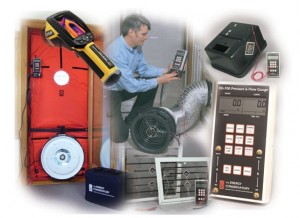 comply with the new 2016 California energy code. HERS verification credits are going to play a major role in reaching and/or exceeding the 2016 energy code requirements.  HERS verifications are required when applying  for SDG&E's Advance Home Program which canqualify new homes for incentives ranging from $150.00 to $2,000.00.  HERS verifications are also a requirement for ENERGY STAR homes, as well as qualifying for Federal Tax Credit Programs. Title 24 Energy Consultants is ready to assist you with any of your energy code requirements.